With the launch of iBot, IRIS Inspection machines consolidates its lead in Artificial Intelligence for the glass industry
In continuity with its latest developments, IRIS Inspection machines offers its glass customers an innovation equipped with Artificial Intelligence (AI), called iBot. Compatible with the complete EVOLUTION range, iBot is a super assistant: it does not simply monitor and manage the optimization of settings but goes beyond this by integrating the prediction of process defects. We met Majd Rahmani, Technical Director of IRIS Inspection Machines, at the initiative of the project.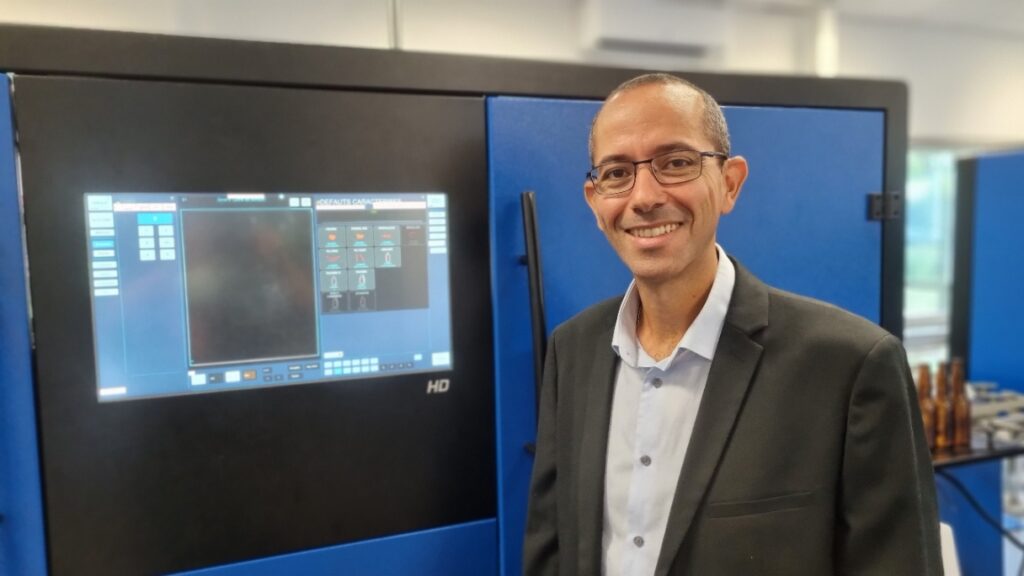 What is the interest for glass customers to adopt the new iBot solution?
Majd Rahmani : « We have been pioneers in integrating Artificial Intelligence into all of our EVOLUTION ranges and are convinced that the glass industry has a lot to gain by using our latest technologies to generate productivity improvement. At IRIS Inspection machines, optimization has always been our leitmotiv. We therefore wanted our team of experts to dig deeper into the process, to provide the best solution for industry 4.0. That's why we have created iBot, an intuitive tool offering ultra-comprehensive analysis, which makes the most of AI, for both operators and managers in the hot-end, cold-end, and quality. »
What makes iBot different?
Majd Rahmani : « Process defects are very numerous: verticality drift, line over finish, unfilled finish, blister, glass fin, wire edge, grease mark, deformation… While a classic MES alerts on the rejection rate, the iBot solution goes further: it gives information on the measured values and can give the alert on any given section. IBot is able to understand the priorities to be implemented on different lines and to prioritize the main defects, which are constantly evolving. The great strength of iBot is to identify drifts and to implement corrective actions without delay, thanks to its ability to globally analyze the data collected during manufacturing. With iBot, we provide the right information at the right time and to the right person – on the machine itself or remotely – to help monitor performance and initiate potential changes. In summary, iBot offers a global vision as well as an incomparable in-depth analysis to our glass customers. »
How to get iBot?
Majd Rahmani : « We now offer the iBot solution to our customers via a licensing system, with an annual subscription. Getting started is quick and installation does not require internet or cloud access. IBot can also connect to an existing information system. Our sales team performs demonstrations on request. »